Tax Resolution Services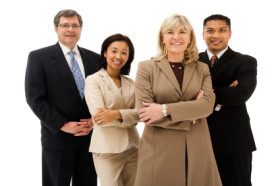 No two tax problems are identical, because no two taxpayers, or their circumstances, are exactly the same. As a result, back tax resolution can be extremely complicated. It's difficult to find tax help that is actually effective and affordable, especially when you turn to firms that only offer limited or one-size-fits-all services. Instead of suffering with tax problems forever, call on The Levy Group of Tax Professionals. Our qualified team of tax lawyers and enrolled agents has worked with countless clients on a variety of different cases over our 22 years in the business, and we're standing by to provide both individual and business tax resolution services. We are proud to offer some of the most personalized tax resolution services in Houston, all at an affordable rate. Our tax resolution expertise is multifaceted, and we design our tax settlement services to provide precise assistance to any client who needs it. Let us provide you with all of the answers you need. Call today to get started on the road to first-class tax relief!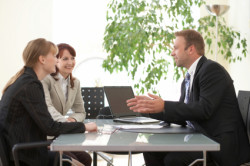 With a full spectrum of tax resolution and tax settlement options available to you, depending on your circumstances, it's critical that you choose tax consultants who are experts in all types of IRS assistance. Offering strategies that can be fully customized to your exact state or IRS tax problems, our comprehensive expertise in all aspects of tax law makes us the team you can count on for full-service back tax help. At The Levy Group of Tax Professionals, we'll negotiate with the tax authorities in order to find a mutually beneficial solution. There's no area of state or federal tax codes that we aren't familiar with, bringing you access to some of the most effective solutions for back taxes available.
Our tax lawyers, enrolled agents, and other tax consultants will be able to help you with:
Appealing a Government Action
Offers in Compromise
Installment Agreements
Penalty Abatement
Innocent Spouse Relief
Wage Garnishment
Tax Settlement Negotiation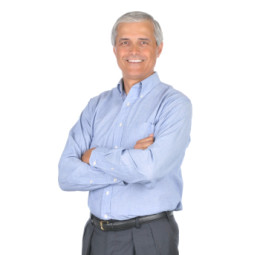 Whatever IRS tax problems you're facing, we're here in Houston to help you overcome the odds! Serving individual taxpayers and corporate clients for over two decades, we've helped provide tax resolution for countless cases just like yours. We'll put our extensive training and experience to work to bring your tax problem to a satisfactory conclusion. And with customer service as our number-one priority, we'll make sure we take care of you—as well as your tax issues—along the way.
So, if you are stressed out about the massive sum of back taxes you owe, if you're worried that your tax debt total is too large, or if you're just not sure what's standing in the way of your tax debt relief, you've come to the right place. The Levy Group of Tax Professionals is here to help you negotiate an installment agreement, file an offer in compromise, or secure another type of tax settlement to repay your delinquent taxes. Our tax advocates and tax lawyers will work diligently to help you create a plan that limits penalties and ensures the most effective tax resolution services. Our goal is to make paying your back taxes significantly more convenient, affordable, and hassle-free. Call today!
Providing Houston-area individuals and businesses with effective tax relief, The Levy Group of Tax Professionals is here for reliable tax resolution services. To put an end to your IRS back taxes and never-ending headaches, contact our tax attorneys now for your free initial consultation. We're ready to get to work on eliminating your tax problem right away.
tax resolution
tax settlement
tax penalty abatements