Tax Penalties and Settlements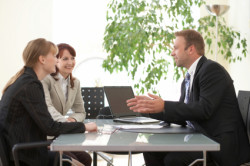 Are you dealing with crippling tax penalties because of unpaid taxes? Are you in need of a tax settlement to pay off your tax debt? Are you tired of your outstanding taxes just growing and growing because of interest, fees, and tax penalties? If you answered "yes" to any of these questions, it's time to call Houston's premier tax debt reduction firm, The Levy Group of Tax Professionals. With tax lawyers and enrolled agents on staff, we specialize securing tax settlements for our clients to bring them back onto firm financial footing. We're confident we can meet your tax abatement needs and provide the same tax abatement and negotiation solutions for you! If you want to benefit from experienced, knowledgeable, skilled IRS debt forgiveness experts, we're here for you. Call The Levy Group of Tax Professionals right away.
When you come to us with tax penalties and problems, we'll draw on our more than two decades of experience to find customized, effective resolutions to your particular tax issues. Depending on the specific circumstances that caused your current tax complications, you may be eligible for tax settlements including:
Offers in compromise: This is a type of tax settlement in which the IRS reduces your total debt in exchange for a guarantee that you'll pay the remaining balance.
Installment agreements: An installment agreement is a payment plan that divides an overwhelming tax debt into manageable monthly payments.
Penalty abatement: Under certain specific circumstances, you could be eligible to have tax penalties erased from your debt balance, making your unpaid taxes easier to pay off. Tax penalty abatement is only open to you in very specific situations, though, so it's best to work with a tax attorney or other expert from our team to secure penalty abatement.
Stopping wage garnishment: In extreme circumstances, the government can withhold a portion of your paychecks to cover your tax debt, The Levy Group of Tax Professionals can petition for wage garnishment to be stopped and work to set up an IRS settlement that works for you, rather than against you.
Releasing liens and levies: If the IRS has placed a lien on your assets or you've received notice of a levy threatening to seize your assets, we can negotiate to have these collection strategies lifted, Our experts can work on an alternative tax debt reduction or resolution plan to help pay what you owe in a less extreme way.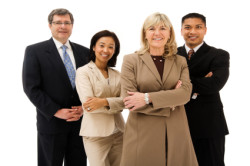 At The Levy Group of Tax Professionals, we are detail-oriented and extremely knowledgeable in our field. Regardless of what tax penalty you're facing, whether you're an individual  or a business taxpayer, we're confident that we can assist you in finding a tax abatement strategy that will satisfy the IRS and provide you with some financial relief at the same time. We strive to supply our clients with quality tax debt reduction service in Houston and the surrounding area, and that means getting you results!
22 Years of Industry Experience
In our two decades in the tax settlements business, we've discovered firsthand what works in terms of tax penalty reduction and tax debt reduction negotiations. We'll put all of our hands-on experience to the test for you, no matter how large or small your tax issue, to make certain you get the right solutions to your tax problems. Additionally, as tax attorneys and enrolled agents affiliated with the ASTPS, NATRC, NATP, we stay up to date on all of the tax code changes that affect our clients. You can trust in The Levy Group of Tax Professionals to meet your IRS settlement needs. Contact us today via phone or e-mail find out more about penalty abatement, taxes settlement negotiation, or any other type of tax help! We're ready to assist you. 
Tax Fees and Resolutions
Tax Penalties
IRS Settlement
Tax Penalty Help
Tax Settlement