Tax Attorneys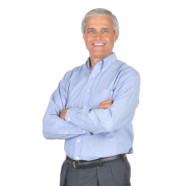 For over 22 years, the tax attorneys at The Levy Group of Tax Professionals have provided full-service expertise to local individuals and businesses alike. As Houston's premier tax help firm, our team brings you the integrity and accuracy you deserve when you need a tax lawyer to help you deal with IRS problems. We're well-versed in the complexities of both state and federal tax codes, so we'll be able to assist with tax help situations of all types to ensure we can get you out of a pinch in no time. If you're ready to get started on your expert tax resolution services, call the tax attorneys you can trust in Houston—The Levy Group of Tax Professionals!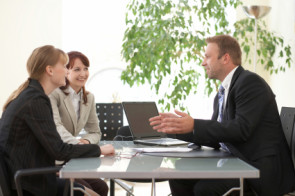 Our goal is to provide each and every customer with the speedy, affordable answers they need to effectively eliminate their tax issues, and professional assistance to help ensure you won't have tax problems down the line. When you're facing serious tax debt and you feel like you have nowhere to turn, pick up the phone and call our tax lawyers for the compassionate guidance you need. At The Levy Group of Tax Professionals, our tax attorney team specializes in securing cost-effective results for individual and corporate clients who are dealing with tax problems stemming from any and all circumstances. If you can't afford to pay the back taxes you owe, if you've been torpedoed with huge fines and hefty penalties, or if you're seeking help with bookkeeping and tax planning for the future, we're ready to provide you with the in-depth knowledge and expert solutions you require.
We are here to be your tax attorneys in Houston, and we'll be able to help you with any of the following:
Tax return preparation
Completing late tax returns
Penalty abatement
Negotiating installment agreements
Filing offers in compromise
Releasing bank levies
Resolving IRS liens
Releasing wage garnishments
Filing for innocent spouse relief
Payroll tax assistance
And all other tax settlement and resolution services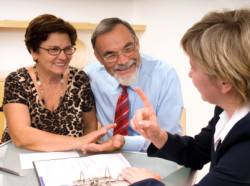 If you're ready to eliminate the stress and hassle your tax problems have been causing, calling a pro like the tax lawyers on our team is the best solution for fast, accurate tax relief. At The Levy Group of Tax Professionals, our expert tax attorneys and enrolled agents have more than two decades of experience eliminating back tax debts and negotiating affordable solutions for our clients. Serving Houston, we pride ourselves on truly outstanding customer service, and you can be confident we'll work one-on-one with you to make certain that we understand the particular circumstances surrounding your tax problems and all of your specific concerns. We are here for you every step of the way, so you'll never have to worry about being left high and dry. Tax relief is within your grasp when you have our tax lawyers in Houston by your side.
To speak with our tax attorneys and get the answers you need, call or e-mail The Levy Group of Tax Professionals right now!
tax attorney
tax attorney in
tax lawyers
attorney taxes
tax law attorney