IRS Back Taxes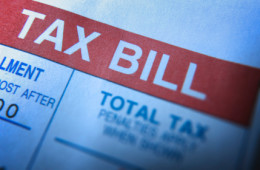 Large debts from back tax can create a precarious situation, whether you're an individual or you're operating a business. Delinquent taxes also mean accumulating interest and penalties, so the longer you ignore your unpaid taxes, the bigger the problem—and the debt—become. From wage garnishment to property liens to bank levies, IRS back taxes can result in a variety of different collection strategies that ultimately result in financial hardship for you. So, if you owe back taxes, don't wait any longer! Turn to the team of professionals who can help right away: The Levy Group of Tax Professionals. Our enrolled agents and tax lawyers in Houston specialize in tax resolution services in order to eliminate your state and IRS back tax problems. When you need help with back taxes, you can count on our licensed specialists for the qualified assistance you need. Don't let delinquent taxes turn your life upside down—call The Levy Group of Tax Professionals for expert back taxes help in Houston!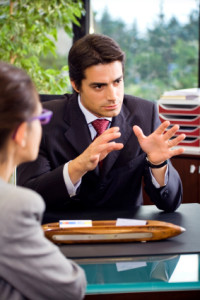 Owing unpaid taxes doesn't have to spell complete disaster for your personal or corporate finances. While you may feel like your mounting tax debts are impossible to overcome, the back tax relief professionals at The Levy Group of Tax Professionals can make tax relief much more manageable. As well-versed experts in the field of tax settlements and resolution, our tax attorneys and enrolled agents have helped myriad clients just like you achieve cost-effective solutions for state and IRS back taxes. So instead of letting the heavy burden of unpaid taxes drag you under, get your finances afloat again with our pros.
Collaborating directly with you to evaluate your particular issues with unpaid taxes, we'll customize a plan for you to settle with the IRS in a way that secures the best outcome for you. Just a few of the available options include filing an offer in compromise (you could actually end up paying less money than you currently owe), arranging an installment agreement, or even clearing you from the debt with innocent spouse relief. As we work through your tax resolution, we'll provide you with the compassionate guidance you need by advising you on removing or preventing wage garnishment, property liens, bank levies, and more. Whether you owe back taxes as an individual or a business owner, our specialists will get you the back tax help you need. And with our fair rates, you won't have to blow your budget to secure tax assistance!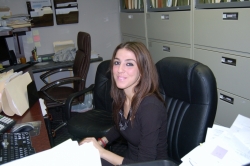 From filing late tax returns to compiling paperwork and documentation for tax negotiations, we provide clients with comprehensive assistance for state and IRS back taxes alike. The federal tax system is certainly not easy to understand, but our tax attorneys and enrolled agents will put our 22 years of experience to work to ensure you receive effective, beneficial tax resolution services. Some options that may be available to you for resolving delinquent taxes include:
Penalty Abatement
Innocent Spouse Relief
Offers in Compromise
Installment Agreements
The Levy Group of Tax Professionals is ready to provide clients throughout the Houston area and all of Texas with the back taxes help and solutions you need to get your finances back on track. Offering unbeatable customer service and exceptional professionalism, our tax specialists want to make certain that all of your back tax problems are eliminated fairly and effectively. Call right now to get started!
Back Taxes
Filing Back Taxes
IRS Representation
Back Tax Return
Owe Back Taxes