IRS Audits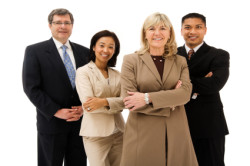 Have you received notice of an upcoming audit by the IRS for you or your business? Don't panic. While it's important to take IRS audits seriously, the process doesn't have to be overwhelming and stressful—especially with the tax audit specialists at The Levy Group of Tax Professionals by your side. We're pleased to provide audit IRS assistance to individuals and business entities throughout the Houston area. We have 22 years of experience solving tax problems, and we're more than qualified to guide you through your audit defense. Let us take some of the weight from your shoulders and help you get the best possible audit result. Call or e-mail us today!
The Levy Group of Tax Professionals provides comprehensive tax audit help. When you hire our tax specialists for the audit services you need, we'll take steps including:
Helping you gather and submit the necessary paperwork
Speaking on your behalf during the audit by the IRS
Negotiating tax settlements, such as an offer in compromise
Resolving other audit-related tax problems
Advising you on avoiding being audited in the future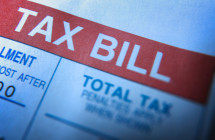 Throughout the audit IRS process, you can expect calm, thorough, knowledgeable, and skilled assistance from our team. Thanks to our extensive experience, as well as our affiliations with the American Society of Tax Problem Solvers, the National Association of Tax Professionals, and the National Association of Tax Resolution Companies, we're able to provide some of the best help with IRS audits in all of Houston. We're licensed and insured for all of the individual and business audit services we provide, and we'll work hard to ensure your satisfaction with our work.
Quick Turnarounds for Audit Defense Cases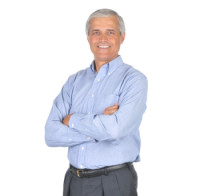 When you're facing an audit from the IRS, there's usually a deadline attached. At The Levy Group of Tax Professionals, we take the government's deadlines seriously. You can count on us for some of the most efficient help for IRS tax audits in town. We'll work quickly to prepare for your audit, and if the proceedings don't go your way, we'll work just as quickly to negotiate any necessary tax settlements, such as an offer in compromise. We pride ourselves on our quick turnarounds.
We also take pride in keeping our prices reasonable, whatever IRS problem you're facing. We'll help you come through your audit from the IRS with as little hassle as possible, and we won't charge you an arm and a leg for our expert service. We're even willing to give you a free cost estimate for our individual and business audit services, to help you plan ahead for this vital expense. Call today to tell us about you tax woes, get your estimate, and schedule your consultation with a member of our team. We're Houston's answer for help with IRS tax issues, from audits to back taxes and beyond! 
tax audit
irs audit
offer in compromise